Wisconsin Family Therapy
Marriage Counseling and Couples Therapy
Dynamic Family Solutions helps to guide married couples, couples, and families experiencing troubled relationships, through a journey into embracing their relationships and allowing for more meaningful encounters.
Our work with couples, LGBT couples, families and individuals provides counseling and therapy for:
Anger Issues
Intimacy Issues
LGBT Couples Therapy
Marriage Counseling
Sexual Problems
Therapy for Infidelity
Marriage Counselors and Therapists.

Jane A. Lepak-Jostsons,
MS LMFT, CSAC, ICS-IT, CCTP, CCFT, CETP, CSOTP, EMDR, CT4C
AAMFT Approved Supervisor
Amen Method Professional
Marriage and Couples Therapy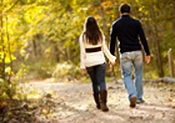 Our therapists help counsel and guide couples through relationship issues that work toward equal perspectives to provide comfort for those involved.
If you have questions about marriage counseling or couples team therapy, please feel free to contact us to help you decide what may work for your situation.
"Dynamic Family Solutions
Marriage and Couples Therapy"