Equine Assisted Psychotherapy
Wisconsin EAP and EAL Services.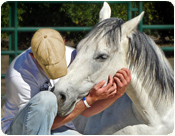 Dynamic Family Solutions of Wisconsin is now offering Equine Assisted Psychotherapy (EAP) and Equine Assisted Learning (EAL) as part of our services. Utilizing horses in a therapeutic setting provides an experiential activity designed to facilitate insight and change in our clients. DFS follows the Equine Assisted Growth and Learning Association (EAGALA) model in providing services to our clients. Kathy Lindsey and Shondra Ruen are EAGALA certified Equine Specialists and Mental Health Professionals. With Kathy and Shondra on staff, all of our therapists are able to provide equine assisted therapy.
EAP has been utilized in treating a variety of mental health issues including Depression, Anxiety, ADHD, Self-harm, Eating disorders,and PTSD
Equine Assisted Psychotherapy is particularly effective in developing:
Boundaries
Respect
Communication
Social Skills
Self-Esteem
If you are interested in Equine Assisted Therapy, please contact the office to learn more details and set up a consultation.

Kathleen E. Lindsey, MS Ed., MA,
LPC, CCTP
Equine Assisted Therapy Services
Families, Adolescents, Adults and Corporate Training
Dynamic Family Solutions offers Equine Assisted Corporate Training to groups of 25 or less. Trainings are customized for each group, among the topics that are often addressed are Team Building, Communication, Problem Solving and Creativity. Sessions can be 1/2 or full day.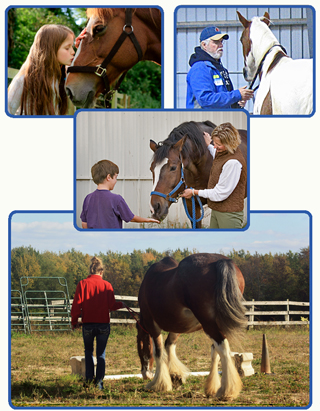 "The focus of equine assisted therapy is not riding or horsemanship, but rather an encounter with the horse that emphasizes solution-focused therapy."